Adaptive Re-Use
The Residences at Seaport, Gloucester, MA
Conversion of space into five 2 bedroom apartments and retail space on the street.

left: An arched shopping arcade provides handicap access to the retail shops.

below: The new brick corner facade. 3rd floor decks create the tower form which gives importance to the street corner across from the courthouse. Metal rail balconies with french doors provide light and fresh air to the apartments above.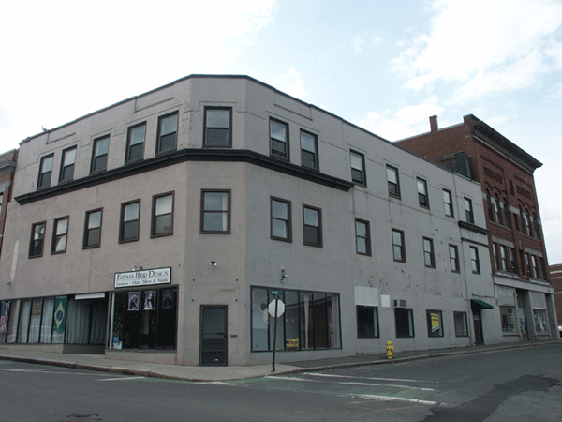 The original stucco facade on the corner.
Copyrightę 2006, all rights reserved.
Property of Robert I. Mitnik.